---
DEAR COSTUMER
Thank you for choosing us.Our company was built with the purpose to give reliable service as a handyman company.We are happy to help firstly private people.
We experienced for ourselves that our homes need constant care and maintenance. Squeaky door,dripping tap,unexpected issues ,it is difficult to find reliable help quickly.
WE ARE HERE TO HELP!
Call us with Confidence!
We offer quick,reliable work!
We can help with:
Handyman service for anything that needs fixing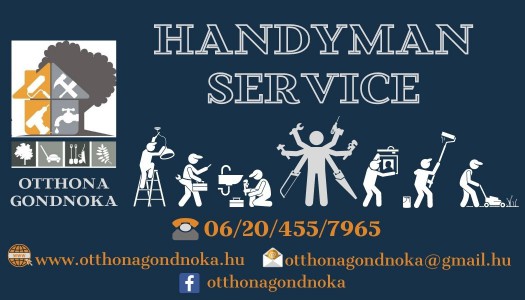 Plumbing services,joining together,fixing

Any small or big jobs around the house
Fixing jobs in the house
Small or big garden jobs
Repair service,fixing
Putting up decor,pictures,furniture on walls
Mowing the lawn,putting turf down,everything that is gardening

Fair pricing!
We offer guarantee for the jobs we do!
We have more than 15 years experience in this field.
Satisfied clients.
Feel free to contact us!